Shu Lea Cheang
Shu Lea Cheang is an artist, filmmaker, networker. Cheang constructs networked installation and multi-player performance in participatory impromptu mode. She drafts sci-fi narratives in her film scenario and artwork imagination. She builds social interface with transgressive plots and open network that permits public participation. Engaged in media activism for two decades (the 80s and 90s) in New York city, Cheang concluded her NYC period with a cybernoia film FRESH KILL (1994) and the first Guggenheim museum web art commission/collection BRANDON (1998-1999). Since her relocation to Eurozone in 2000, Cheang has taken up large scale installation and networked performance while co-founded several collectives to pursue cross-disciplinary projects. From homesteading cyberspace in the 90s to her current retreat to post-crash BioNet zone, Cheang takes on viral love, bio hack in her current cycle of works. In 2017, she released her third feature film, FLUIDØ, at Berlinale Berlin Film festival and is currently developing Unborn0x9, an open hardware hack project with ultrasound echo-stethoscopes and in production on Wonders Wander, a mobi-web-serial for Madrid Pride 2017.
http://mauvaiscontact.info
France
Artwork:
Location id: HoME

Saturday 22 July, Sunday 23 July
14:00 – 17:00 PIPE INTO THE LIQUID FUTURE.
LOCATE YOURSELF WITH HOMECOOKING. Join 
Shulea Cheang
 and her team of renegade cooks and collaborators for Location id: ...
More Information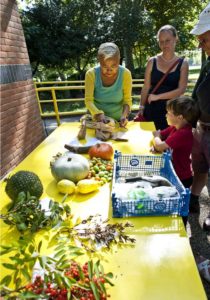 Shu Lea's plan of action:
(1) building the shopping cart modified cookware (2) testing smelly food by inviting fellow participants or reaching out to local community by exchange.