OSS Holma's Healing Garden
The mission of OSS (Outer Seed Shadow) is to create and support public green spaces with powerful educational capacities, incorporating public art, storytelling, urban farming, public programming and community building as materials to address systemic and structural issues of social inequity.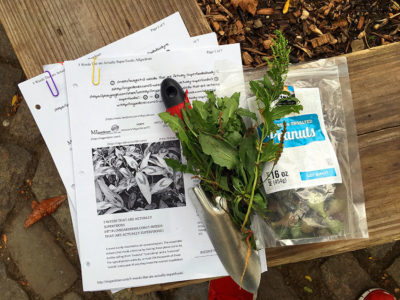 Landscapes are full of symbolism, defining places and also the people who inhabit them. As people adapt to the contexts in which they live—or are forced to live—their evolving identities create parallel internal landscapes loaded with meaning, which may well be reflected in public gardens to document and explore communally the cultural currents running beneath any community.
Under this premise, artist, educator and activist Juanli Carrión created OSS as a series of public interventions in the form of geopolitical gardens, materializing the union between plant and human interaction by using different plant species as representatives of social groups and individuals to illustrate unrecognized social ecosystems. Working hand in hand with community members, OSS gardens are conceived based on contextual research and exhaustive local outreach in the form of public events, meetings, and interviews, resulting in participatory designs whose layouts and component plants are determined and sited according to contributors' real-life physical, political or emotional locations within their community. Conceived as a living sculpture, each garden serves as a centerpiece to articulate public programming that further discusses the conflicts addressed in the gardens.
For Agrikultura OSS is working with residents of Holma, a public housing development managed by MKB. Holma has a unique history in addressing its public green spaces. The neighborhood was mainly farmland until 1970, when the Million Programme housing was built. Over the years the housing's external areas deteriorated for the lack of care of the Malmo Kommunal Housing Company. In the 90s, in light of the management's neglect, the portion of inhabitants' rents that was allocated for green space maintenance was instead contributed to a fund controlled by residents, managed through an elected Residential Area Committee. Residents decided they did not want landscape architects or other professionals involved in the planning of their improved communal space. The model was a success, and resulted in landscapes that were unique and better than the typical Swedish housing scheme.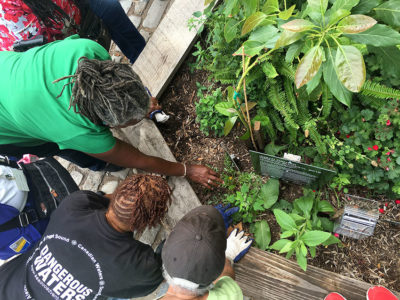 OSS#HL will recognize and visualize Holma's diversity and its strong history of community organizing through gardening. In collaboration with residents OSS will design a garden composed of medicinal plants in a shape determined with community input. OSS aims to help cure not just the physical, but also the social and cultural being of the communities engaged, breaking boundaries and creating a platform for sharing botanical and agricultural knowledge, preserving connections between nature and culture. The expected outcome is that new and old inhabitants of Holma, Malmo and the Agrikultura audience will become more aware of each other's rich cultural heritage, to promote biological and social diversity.
Juanli Carrión
USA/Spain