Juanli Carrión
Juanli Carrión is a New York-based artist born in Yecla, Spain. His site-specific interventions respond to the social, political and cultural history of their sites, gathering materials, people, actions, plants, information and geography to reconstruct "the landscape" generated by its inherent conflicts. In 2014 he started Outer Seed Shadow (OSS), a series of geopolitical gardens that materialize social ecosystems, which have been commissioned by NYC Parks, NYCHA, La Nau and La Conservera Contemporary Art Center. His work has been exhibited in venues such as the Art Institute of Chicago, Abrons Arts Center, Y Gallery, ARTIUM Museum of Contemporary Art, La Casa Encendida, Centro Parraga, Ex-Teresa Museum, National Museum of Art in Trinidad & Tobago or Museum of Contemporary Art of Lima, among many others. He has been awarded the Prize "Generation 2012", and grants from Ministry of Culture of Spain 2010 & 2013, Foundation for Contemporary Arts or Brooklyn Arts Council, among others.
http://www.outerseedshadow.org
http://www.juanlicarrion.com/
USA/Spain
Artwork:
OSS Holma's Healing Garden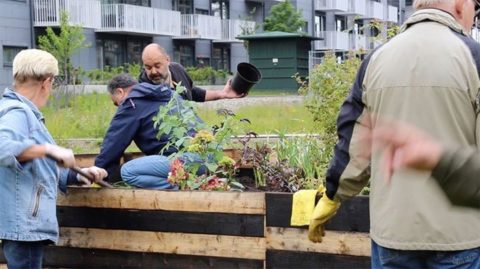 On Saturday, July 1st OSS#HL Holma's Healing Garden was planted during the launch of Agrikultura Triennial 2017. Självförvalting members, neighbors of Holma, and friends came to plant their plants, some ...
More Information
In May 2017 OSS#HL carried a public outreach at Holma to build a healing garden to be installed in Agrikultura 2017 in July. The process consisted in different community meetings, ...
More Information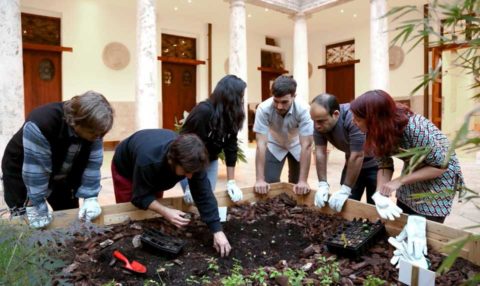 Juanli Carrión will be in Sweden from 11 - 21 of May. During this time Juanli will develop the public outreach among Holma residents, carrying out interviews and community meetings ...
More Information