Ark of Seeds – Landscape of Resistance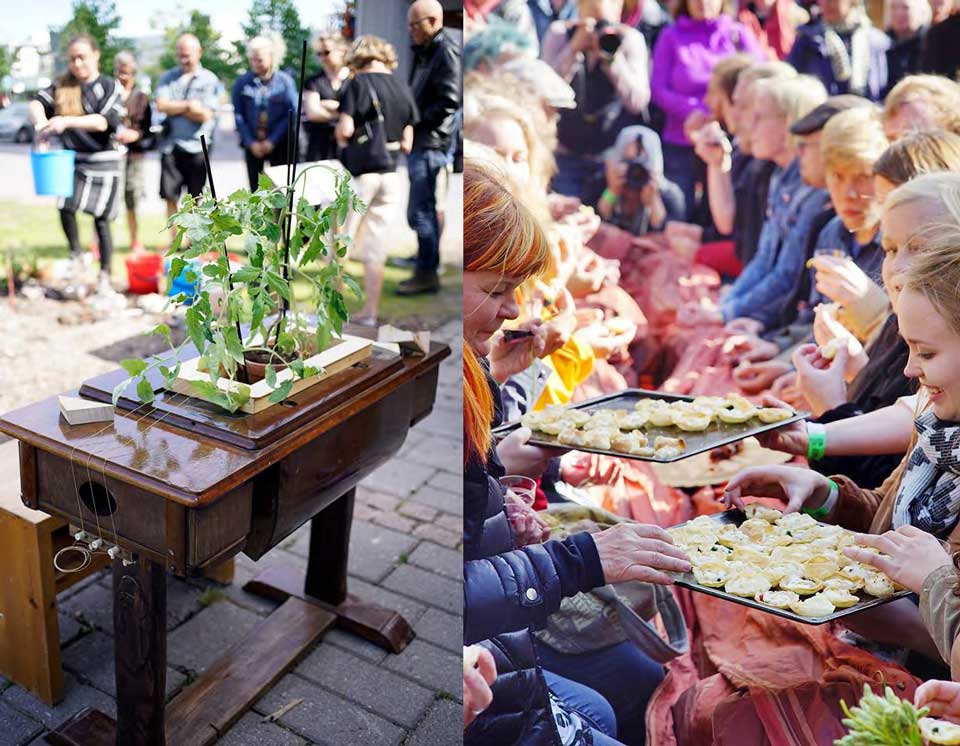 Landscape of Resistance combines a sculpture, an oval land area, and a food offer happening during the opening day 1st of July.
A sculpture resembling a giant sprout is placed in a fallow area, where a mix of seeds from traditional cultivars and wild herbs has been previously planted. The spot becomes noticeable from its surrounding thanks to its biotic differentiation, marked in the long term by the surprising assemblages of species and new aesthetic formations, fading the demarcation line between sites for cultivars, urban landscape and wilderness.
Taking inspiration from G. Clément Derborence Island project, the artwork sets a miniature de-regulated area for bio-diversity serving as seed bank to allow more vulnerable species to thrive.
At the vernissage the artist offers to the public miniature edible sculptures filled with seeds and herbs. They have been designed in collaboration with chef de cuisine Lorenzo Eleuteri.
A process-based artwork started in 2007, Ark of Seeds is a series of wild-planted fields, as well as sculptural objects of varying dimension channeling collective management of natural resources in the form of a participatory art project. Similar to a leopard spot pattern, the series of miniature fallow areas offer shelter to biodiversity through art production and contemporary landscape design.
Landscape of Resistance is supported by Kone foundation, Svenska kulturfonden, Frame Contemporary Art Finland, Nordic Culture Point. The seeds are part of Maatiainen association collection.
Egle Oddo
Finland
Photograhs by Antti Hakuri and Heta Laitakari
string(462) "SELECT SQL_CALC_FOUND_ROWS  wp_posts.* FROM wp_posts  LEFT JOIN wp_term_relationships ON (wp_posts.ID = wp_term_relationships.object_id)  LEFT JOIN wp_term_relationships AS tt1 ON (wp_posts.ID = tt1.object_id) WHERE 1=1  AND ( 
  wp_term_relationships.term_taxonomy_id IN (78) 
  AND 
  tt1.term_taxonomy_id IN (78)
) AND wp_posts.post_type = 'post' AND ((wp_posts.post_status = 'publish')) GROUP BY wp_posts.ID ORDER BY wp_posts.post_date DESC LIMIT 0, 10000000"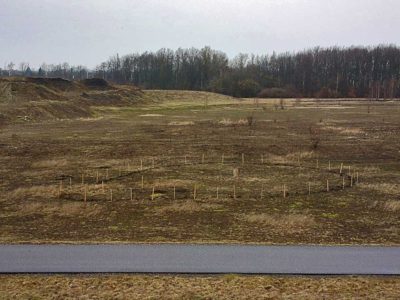 Egle mapped out her oval at Hyllie, had the ground turned over, and planted a range of seeds from wild species and traditional cultivars. A lot of birds were watching, ...
More Information