Identity
CI, logo, guiding system (orientation/Art labeling), catalog.
The Ci is inspired by the last triennial instrument for the Kulturmöllan in Lövestad.
For "Agrikultura", attention is paid to the exhibition's theme.
The guiding system (orientation) refers to the exhibition, the inscription of the artworks, an orientation system on the field and wayfinding to the exhibition. Exhibition pieces and sales opportunities are also planned and designed for the shop (Hillie, Malmö, etc).
Rendel Ibing
Germany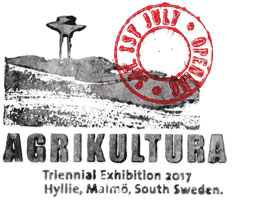 1 July, 2017
11:00 – 18:00 Kulturföreningen Triennal is delighted to announce that Agrikultura, an exhibition of public artworks, installations, meals, performances, urban interventions, mobile kitchens, and events to take ...
More Information
Rendel
is making the seed cover for the Almanac – the catalog for the exhibition.
Malin Lobell
helped select the seeds based on 'green manure' – a way to revitalize ...
More Information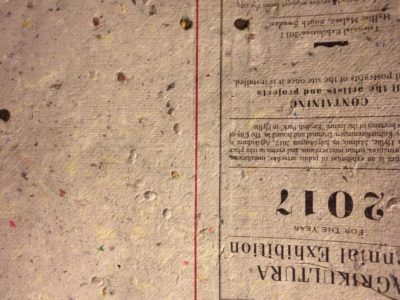 Rendel is creating a catalog that consists of an envelope inside which are a selection of postcards and an updated 'almanac' – with instructional pages created by the artists.
...
More Information